Mark's Locksmith
Emergency Auto/Home Lockout Services
Car Lockouts $50 to $60 total price
Home Lockouts $60 to $70 to pick the first lock.
(No hidden prices or surprises. This is the lowest price you will find.)
King City, Oregon 97224

I can rekey locks for Residential and Small Commercial property.
I can unlock cars, homes, businesses, or just about any type of lock.
I can remove your storage lock.
I'm a Licensed, Bonded, Honest, and Insured Locksmith, CCB #: 186343
I have been in business for 15 years!
I'm a Local, Family owned and Operated Mobile Locksmith. I do not have a shop.
Payments I Accept: VISA, MC, AMEX, DISC, Debit, or Cash (sorry, No Checks)
I can unlock over 636 types of vehicles including semi trucks & motorhomes.
Locksmith Near Me
Mark's Locksmith has provided excellent service locally for over 15 years. Mark's Locksmith is family owned and operated and highly recommended by his long-time customers. Services include Auto, Residential and Commercial - Deadbolts Installed, Locks repaired, replaced, and rekeyed. Able to assist you by unlocking your car or home if you lock yourself out. Emergency Service is available. Are you looking for a cheap car lockout service near you? You found it!
Customer's Review
Mark is extremely kind, and doesn't try to rip you off in a moment of vulnerability. His prices are extremely reasonable, especially when compared to other locksmiths. While I hope I don't lock my keys in my car again, if I do, I hope it's within his range of service.
Dan S.
King City, OR
Our Prices & Customer Service Will Impress You!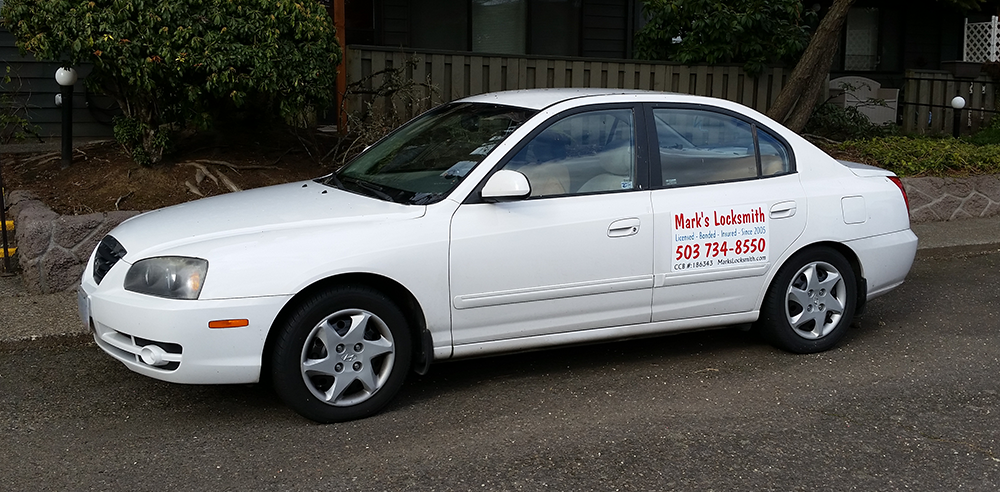 Mark's Locksmith in King City, OR
Car Lockouts $ 50.00 to $ 60.00 flat fee
SW 116th Ave
Portland
,
OR
97224
United States
Hours:
Mon-Sun 10am - 8:30pm

Phone:
(503) 734-8550
© 2005-2023 Mark's Locksmith - King City, Oregon - CCB#: 186343 - All rights reserved.